Highly sensitive clinical chemistry assays
Through years of research into Particle-Enhanced Turbidimetric Immunoassays (PETIA), production processes and raw material specifications, including nanoparticle qualities and antibody production, we have developed our own proprietary antibody and nanoparticle-based technology. This enables us to develop highly sensitive clinical chemistry immunoassays.
Applying this technology to our product pipelines allows us to develop reagents for biomarkers that are currently measured using separation-based techniques, creating both time and financial savings in the healthcare industry.


Developing clinically relevant immunoassays
At Gentian, we continuously invest in research and development to offer relevant and innovative immunoassays. As a manufacturer for both industry partners and end users, we are adaptable to collaborate in all phases of research and product development. By collaborating with Gentian, our partners can increase their test portfolio without an additional R&D infrastructure. All research, development and manufacturing are performed in-house at our HQ in Norway.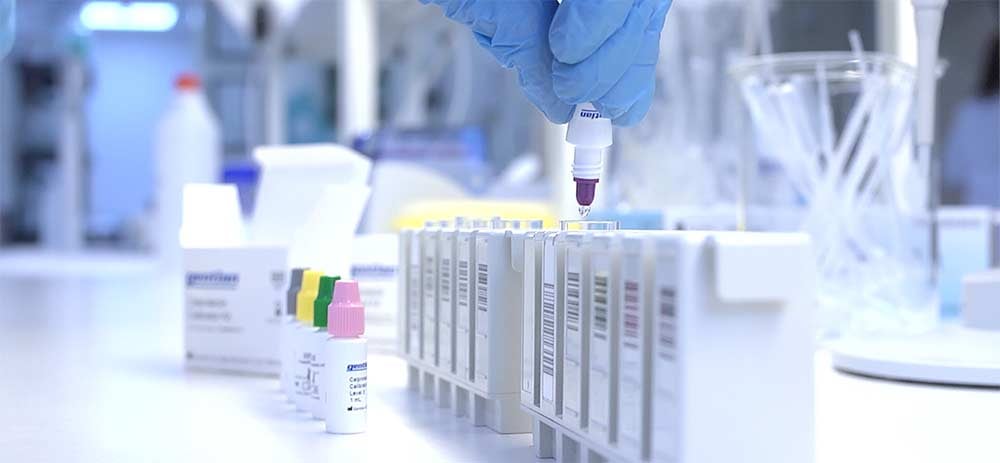 On instruments already in your lab
We aim to launch products available for all major clinical chemistry platforms currently on the market. This means that Gentian's immunoassays can be added to your laboratory test menu without additional investment in instrumentation.